Welcome Address
For ideas to thrive, a stable environment must be created... History itself establishes Business, The Rule of Law and Right institution as the 3 essentials for Personal, Organizational or National Development.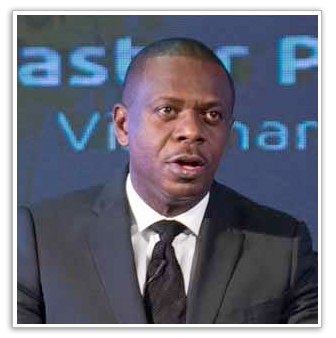 The pursuit of a dream against all odds is the foundation of the entrepreneurial spirit. It is the fundamental capital for development and wealth creation, and the bedrock for growth that is propelled by new ideas.
For ideas to thrive, a stable environment must be created. Developed nations and thriving organisations recognise this and have fostered effective partnerships with "idea generating" individuals/groups, by providing the necessary systems, structures and infrastructure to protect and enable them.
In similar vein, history itself, establishes business, the rule of law and right institutions as the three essentials for personal, organisational or national development.
Business is at the heart of the development agenda; right institutions (systems and structures) provide stability for businesses to thrive; and the rule of law - a judicial system that corrects abuses, minimizes corruption and resolves disputes in an objective manner – gives credibility to the system, thereby limiting the notion that one can only find justice by building personal allegiances outside the system.
Indeed, to be socially or politically useful, history must be amassed for greater illumination of the present experience.
Welcome to the Platform Nigeria
Pastor Poju Oyemade
Visionary, The Platform Nigeria
---